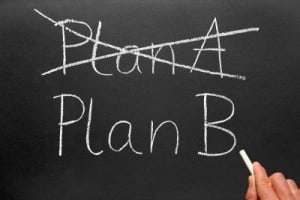 Isn't it funny that when you make the decision to be an entrepreneur your rationalization for situations is not always "smart"?
Let's take me for instance,the first thing everyone tells you to do is to have a business plan….but, why would I need a business plan?
I was in business for myself.
I was never going to have anyone else in the business.
I had an idea of what my business would look like.
I knew how much money I wanted to make.
Writing a business plan was a waste of time.
Doesn't each one of these reasons make perfect sense to you? They did for me, and later I will share just how easy it is to get off course if you don't have a roadmap to which you can refer. In short, take the time to put together a business plan. You may hate me now, but you'll thank me later. If you're not sure where to start, the Small Business Administration offers an excellent article series to guide you through the process at www.sba.gov.
Read more about Mistakes Entrepreneurs Make and Lessons Learned in my new book Famous Isn't Enough!