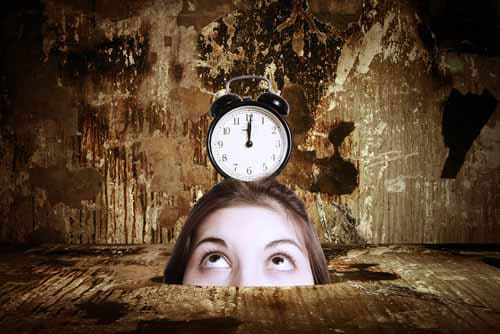 Time management is one of the hardest concepts entrepreneurs have to grasp, especially when it means working from home. Many people find the transition from an office routine to the self-employed lifestyle confusing, because there are no rules. The only person holding you accountable to putting in a full day's work is you, and the desire to procrastinate is ever-present.
I have been working from home for almost 30 years, so it is second nature to me. The key is to establish structure in both your day and your environment, so you can focus on work without distraction. By developing a few new habits, you will quickly get into a groove to run your business successfully, whether from the spare bedroom down the hall or the coffee shop down the street.
Act As If
First things first: You should get up every morning as if you had an office to go to outside your home. The key phrase here is as if. Live your life as if, and soon it will be. Be prepared and be professional. Now, I'm not saying you need to wear a suit or put on heels and stylish accessories before taking on the day's projects. I'm saying you have to be ready to get in a professional mode.
Even though you may not physically see your clients and prospects, they can tell when you are play working. (What is play working? It's when you pretend you are working—you play like you have a job—but you're just doing busy work and nothing productive is happening.) With the introduction of Skype, Zoom and Google Plus, you never know when a client will ask you to get on a video call. Wouldn't that be great if you look like you rolled out of bed?
I will be the first to admit that I love my "sweats" days. Although my brand is Selling in a Skirt, when I have a big work project I need to get done, I stay in my sweats all day, throw on a baseball cap, and hunker down in my home office for hours at a time. Those are the most productive days for me. Writing my books took place on many of those days. But, there is a difference between "sweats" days during the week and those on the weekend. During the week, I still don't have to leave the house, but at least I've put on some light makeup and run a brush through my hair. I may have no intention of being seen in public, but that doesn't mean a client or prospect won't decide to ring me up for a Google Hangout. Always be prepared to put your best face forward, even on the fly.
Read more about Time Management in my new book Famous Isn't Enough!